Dr Syed Muzahir Hussain
ENT Specialist Lahore
WHERE PATIENT SATISFACTION IS OUR NUMBER ONE PRIORITY!

DO YOU WANT TO MAKE AN APPOINTMENT
We are dedicated to providing prompt expert ENT care at the earliest possible time. Click the button below to book your appointment now!
ADDRESS: Room no 2, Ground Floor, Niazi Hospital Allah Hoo Chowk, Johar Town Lahore, 54000
TIMINGS: 7pm to 9pm
We offer a variety of ENT services, including expert ENT consultations, ENT surgery and ENT procedures. Click below to see what makes Dr. Muzahir the best ENT specialist in Lahore.
About Dr Syed Muzahir Hussain
MBBS, FRCS (UK), FRCS (Glas)
Dr Syed Muzahir Hussain is a UK qualified ENT Specialist with over 30 years of experience. He has attended various state of the art courses under leading ENT specialists from all around the world. Dr Muzahir has served as an Assistant Professor at The University of Lahore and as a consultant in Jinnah Hospital, Lahore in their respective ENT departments. Dr Muzahir is considered a leading expert in surgeries of the nose, especially rhinoplasty (nose jobs), and ear surgery in Lahore amongst all ENT Specialists. He brings with him years of experience, fine surgical skills and a kind and caring attitude. You can click on the button below to look at the various qualifications Dr Muzahir has and the numerous courses he has attended, as well as get greater insight about Dr Muzahir.
13
State of the art UK
ENT clinical courses
24
Positions
in UK and Pakistan
READ MORE ABOUT OUR SERVICES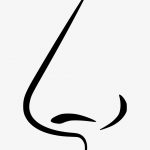 Dr Syed Muzahir Hussain is a leading ENT specialist of surgeries of the nose in Pakistan. He has mastered difficult procedures with excellent results. He is an ENT doctor known for molding beautiful natural looking noses with great improvement in breathing using his highly refined rhinoplasty techniques. He is amongst very few surgeons to have removed numerous nasal dermoids (lumps of the nose present from birth) and has cleared extensive fungal disease from the sinuses with complete recovery and no complications.

Dr Syed Muzahir Hussain has been repairing/closing holes in eardrums to treat discharging ears for many years which has enabled him to refine his techniques to deal with difficult cases. He has had the pleasure of working with leading experts of mastoid surgery in the UK and has brought these state of art techniques to Pakistan. He routinely corrects deformed/ bat ears with excellent cosmetic results. He is truly an ear specialist!
3000
Nose Surgeries
Performed
400
Ear Surgeries
Performed
2500
Throat & Neck Surgeries
Performed
Our motto at Dr Syed Muzahir Hussain- ENT Specialist Lahore is 'Patient satisfaction is our number one priority' and we remain true to our motto. Patients are the backbone of our medical practice and Dr Syed Muzahir Hussain goes out of his way to ensure the very best ENT services are provided. A professional and caring attitude is a defining characteristic of Dr Muzahir. He believes honesty and the dissemination of genuine and useful information are absolutely necessary.
We have established this blog in order to disseminate crucial ENT information regarding the latest updates and advances. At Dr Syed Muzahir Hussain- ENT Specialist Lahore, we believe that the patient has the right to know about their condition/ disease and this blog will serve as a means to bridge the gap between this knowledge and the patient. Dr Syed Muzahir Hussain is keenly interested in medical writing and regularly contributes to his blogs.
Testimonials

Annie Lennon
Patient
On a visit to Pakistan at the end of April 2021, I went to Dr Syed Muzahir Hussain to advise on my nasal allergies. Since I was a child, in certain seasons, I have had great difficulty breathing at night and sleeping due to excessive nose blockages and mucus. I didn't really know what to expect before seeing him. I've seen ENT doctors and allergy specialists both in the UK and in Thailand, who prescribed me antihistamines or nasal sprays after a brief look up my nose without further explanation or instruction within two minutes. Needless to say, while they would have some effect for a week or two, soon after, I would be struggling to breathe all over again. Visiting Dr Syed was a different experience. I felt he really took the time to get to know my case. He initially asked me some questions and then went on to examine not just my nose, but also my ears and throat. He then explained to me in very easy-to-understand language what was happening and why- something that I've found can be very hard for doctors to do. He answered all my questions, and worries, and prescribed me four medications to take in different circumstances. He even recommended another treatment that may be able to solve my problem in the long term, should I choose to have it. All in all, I really appreciated his honesty, thoroughness and of course, his great temperament! Dr Syed was extremely positive and friendly the whole time, while maintaining a high degree of professionalism. A couple months on, I can say that the treatments he prescribed really worked. Knowing more about my condition, and when to use different medications, also makes me feel a lot more in control of my allergies. But the main thing- my sleep has really improved- and it's all thanks to Dr Syed! That said, I really couldn't recommend him more to anyone. If in need of some of ENT care, please do pay him a visit!

Areej Tariq
Patient
Writing this review because of the wonderful experience, the care & the attention I received at Dr Muzahir's clinic. I presented with post trauma nausea, vomiting & positional vertigo. My symptoms got worse over the time (20 days to be exact) & the situation was getting hopeless, i was compelled to visit various doctors but all i came back with was nothing but a bag of pills until i got to know about Dr Muzahir through a family friend. All i can say is that this doctor has got magic in his hands, he diagnosed my illness in no time & to my surprise, i came back without the bag of pills. No words can do justice to the way he treated me, his knowledge, professionalism, patience, sense of humor is beyond words! The basic difference i felt between him & all other doctors was that he looked into the cause whereas all other doctors focused more on alleviating the symptoms, which in my case, wasn't helpful at all. He performed a maneuver, which turned out to be very successful in fixing my positional vertigo & by the time i reached home, i felt so much more better than before. Easy to talk to, genuinely interested & concerned with your wellbeing. Look no further, highly recommended.

Muhammad Fawad Amjad
Patient
My wife was suffering from periodic cough attacks since she recovered from covid in jan. Tried all possible stuff n general physicians. But didt work. Saw doctor sb on google n given the try a week back. Apparently now her cough attacks are reducing n sometime don't occur at all. God bless him. Definitely recommended!

Usman Jutt
Patient
AOA eveybody.I had been facing nose issue for years. Due to some accident, my nasal septum was deflected to the left side posteriorly and to the right side anteriorly. The bridge was tilted to the right. Besides, I have been feeling blockage in my nose because of the irregular and unbalanced nostrils. Whenever I travelled on bike or did any hard jobs like exercise etc. I felt my nose and left ear blocked and heavy. All these disturbances urged me to seek for a kind and generous ENT spacialist who can feel my anxieties about my crooked and blocked nose. I searched for ENT specialist on Google and at last found the best surgeon in Lahore, The ENT spacialist Lahore, Dr. Syed Muzahir Hussain. I wanted to get appointment as soon as possible. So I rushed towards his clinic and he checked up my nose thoroughly. He recommended me open SeptoRhinoplasty alongwith some blood reports. Soon I managed to get my reports' results and sent their soft copies to Dr. Muzahir saab. He issued me date of the operation, the 10th of August 2021 and I got admitted in Mansoorah Hospital where he offers his services. On 10:30 am I was taken to the operation theatre and after operation in General Anaesthesia, I woke up and was shifted to the general ward. I remained there the following night and on the morning Dr. saab visited me and pulled out bandages from nose. I felt relaxed after that. He discharged me and recommended some medical cares. After one week following the surgery I again visited Dr. Saab to untie the surtures. After that I visited again after 3 months. Most of my swelling had gone at that time. Now passed about six months after surgery. My nose is erect, straight and quite natural. No blockage, Happy with my nose. All thanks to the kind ENT spacialist Lahore, Dr. Syed Muzahir Hussain. I will definitely recommend Dr. Syed Muzahir Hussain to be visited by every Eye,Nose or throat patient.

Mirza Noman
Patient
I visited Dr Syed Muzahir Hussain in August of last year for difficulty in breathing through my nose and to correct the shape of my nose. When I was a young boy, my nose had gotten injured. This lead to my nose being misshapen and it was extremely difficult for me to breath through nose. I was very concerned about my breathing and how my nose looked. I looked high and low all over Lahore for a ENT specialist who could help me out but I couldn't find anyone with whom I was satisfied with. I was referred to Dr Muzahir by another ENT specialist. I was immediately impressed by his humility and his way of understanding my problem. He examined my nose thoroughly and explained everything very well and simply. I found out that the injury I sustained in childhood had caused the bone in between nostrils to tilt to one side. This was the reason I couldn t breathe properly. He advised septorhinoplasty in which he would make my nose look better and straighten the bone in between my nostrils. I underwent my operation soon after and alhamdullilah I couldn't be happier. I could finally breathe through my nose again. My nose looked so much better. I had no idea that this was even possible. Dr Muzahir has truly impressed me with his work! I truly believe he is one of the best ENT specialists out there. He has changed my life.
Frequently Asked
Questions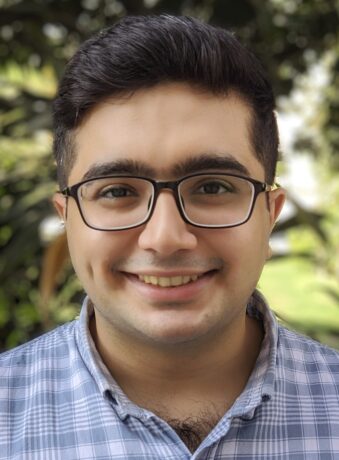 We at Dr Syed Muzahir Hussain- ENT Specialist Lahore value our patient's privacy. All the information provided in contact and appointment forms is dealt with by Dr Syed Ahmed Shahzaeem Hussain, the son of Dr Muzahir. He is himself an ENT doctor and knows the importance of confidentiality. We ensure our patients that all their information is in capable hands.